Hi, my name is Laura M. Wilde. Awhile ago I went on a journey to figure out how to stop getting yearly strep throat, bronchitis, colds, and daily stomach aches. I was surviving, not thriving! By 2011, my rapid heart rate chilled, my gut healed and my stress levels shifted into mellow. This work changed my life!
​
Our bodies are self-regulating & miraculous machines. I've discovered something special. Let me show you how to tap into your body's innate wisdom so you too can Be Your Own Doc.
I hope that you are open and available to experience resilient wellness! Dr. Rico and I loved creating this class, and we can't wait to share it with you.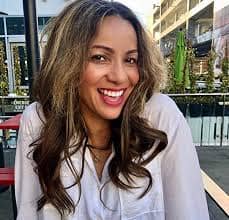 Laura M. Wilde and EnRico Melson, MD
Course Creators/Instructors/Quantum Medicine Practitioner
Dr. Rico is our Western Medicine trained doctor. Dr. Rico is also trained in integrative medicine, mind body performance, and is a world class meditation teacher and Master Shaman.
Laura is a holistic healthcare practitioner